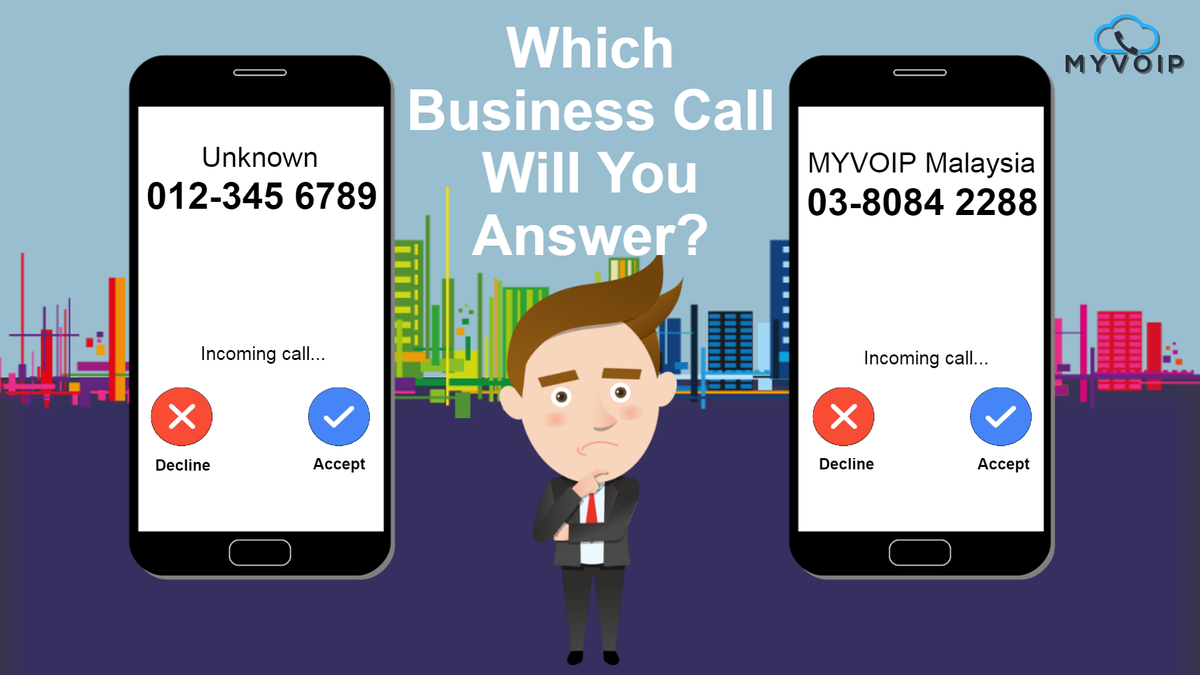 Here is why it's still crucial to have a business phone number.
Alot of people are asking why is it so important to have a business phone number? Other than just the business address, as it identifies your business as a legitimate organization. Potential customers prefer to have a number on which they can call before they purchase a product or service.
YOU LOOK LIKE A PROFESSIONAL BUSINESS
A business phone number makes you look professional and successful, enhancing your credibility. A business
number - whether its local phone number or 800 numbers - is just something people expect to see on your business cards, websites, brochures and in other branding material. Making sure that all your calls are answered professionally, in a way that is in sync with your business branding.
ALWAYS BE AVAILABLE
Most people prefer to call up businesses instead of sending emails or texts messages and wait for the response. Having a business phone number and a automated phone system or (IVR) ensures that your business is ready to take calls 24/7.
KEEP YOUR PERSONAL NUMBER PRIVATE
If you are out on a date or when you are fast asleep, would you want to avoid those sales enquiry calls? A business number helps you to maintain privacy and make sure that business calls do not interfere with your personal life.
OPTIMIZE YOUR BUSINESS PHONE SYSTEM
Mitigate your need for an elaborate virtual phone system or business phone tree. A main line where callers can reach a friendly receptionist will make things simpler on current clients and potential leads. If you do opt for an answering service, make extra sure that they can streamline processes and make getting the right person the right leads and the right messages a worry of the past.
BETTER CUSTOMER SERVICE
A recognizable business phone number helps customers to reach you when they need help or assistance. Combined with our automated answering system, this dedicated phone number can help you provide the best customer care a small business can provide today.
So, which will you choose?
A Local Number
A local number usually makes use of a service known as direct inward calling (DID). A local number communicates the physical presence of your business, adding an extra layer of credibility.
A Toll-Free Number
An 800 number or another toll-free number allows your customers to contact you for free. This means, they are not charged by their cellular service provider when they call you up. Toll-free numbers are usually country-specific. This means, if your customers are mostly from Malaysia, investing in a toll-free number can be a great option to serve your customers better. MYVOIP Malaysia can help you get a designated toll-free number for your business, when you opt for our VoIP system.
Local And Toll-Free Number
For an extra fee, you can choose to not only have a toll-free number for your customers' convenience, but also have a local number as an added layer of credibility. This gives your customers an option to call up on a toll free number, and if they are located abroad, they can choose to call you up on your local number.
Your Own Existing Number
If you are an existing business and already have a business phone number, it makes sense to continue using that number. After all, your business phone number is part of your brand identity and it is not wise to change it often.