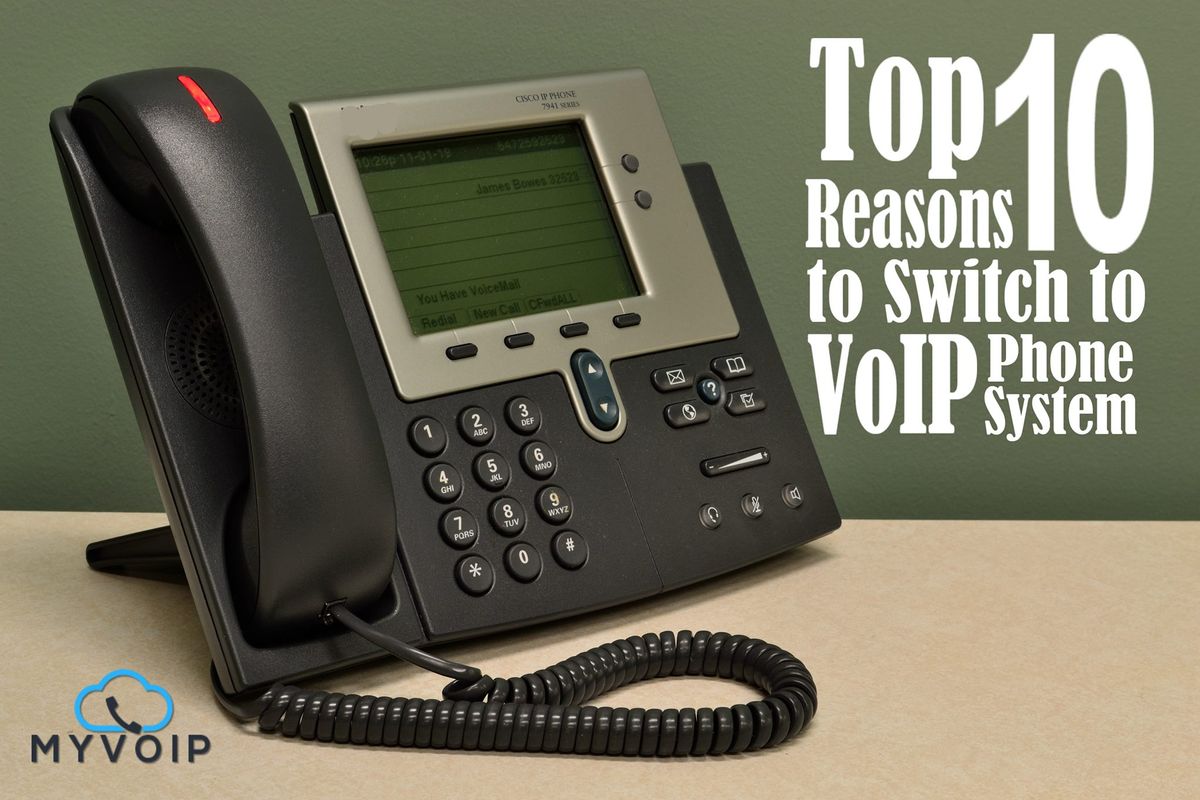 Voice over Internet Protocol (VoIP) phone systems have become a standard means of communication in the corporate world. Calls are sent over IP data networks, offering a number of advantages. Have you still not used these phones? Here is why you should switch to it right away.

Costs
VoIP phone calls made by your employees from different locations are free. If you dial an international number, you pay a fraction of the costs, significantly lower as compared to traditional phone systems. Thus, your monthly bills are significantly reduced.
No Maintenance
Considering other phone systems, you have to maintain the PBX yourself if you want additional features. With hosted VoIP systems, you avail all premium features online and can enable or disable them through a simple dashboard.
No Hardware Required
VoIP systems don't require any specific hardware other than your standard laptop, cell phones, and headsets. At times, you may require an IP phone, but costs are nominal. Plus, the phone is equipped with several features, which you can use to your advantage.
Voicemail
VoIP numbers can be configured to ring on multiple devices. If you don't pick up the phone after a specific number of rings, the call is transferred to voicemail, which you can access through your inbox. In some cases, you may even be able to 'read' the voice message.
Fax
Many businesses still use faxes, which may require them to maintain traditional fax machines. However, VoIP providers offer digital faxing, which can be sent and received over a computer. Thus, you won't need your fax machines anymore and will be using less paper.
Integration with Other Apps
Since VoIP is based over the internet, you can integrate it with other applications like Salesforce. This allows your employees to call customers from within those apps. Moreover, they are able to take notes and even attach voice memos.
Simple Upgradation
If you want to upgrade to VoIP, you can do it in just a short amount of time, without affecting your business processes and workflows. Generally, the transition can be accomplished in just a couple of hours.
Advanced Features
VoIP phone systems offer several advanced features. Every user can configure their own rules for getting calls. Other features like routing, automatic call forwarding, call hunt, auto attendant, advanced reporting and IVR are also included.
Efficient Resource Usage
Traditional phone systems require a number of lines to be specified beforehand. Generally, businesses estimate this cost incorrectly and end up paying for lines which they don't even require. With VoIP, you can disable all these lines, and pay only for features and services, which you actually need.
Scalability
If additional extensions or lines are added to traditional phone systems, extra and expensive hardware components are required. At times, a completely new system may have to be installed. But with VoIP, more extensions and lines can easily be added, without incurring any additional costs.